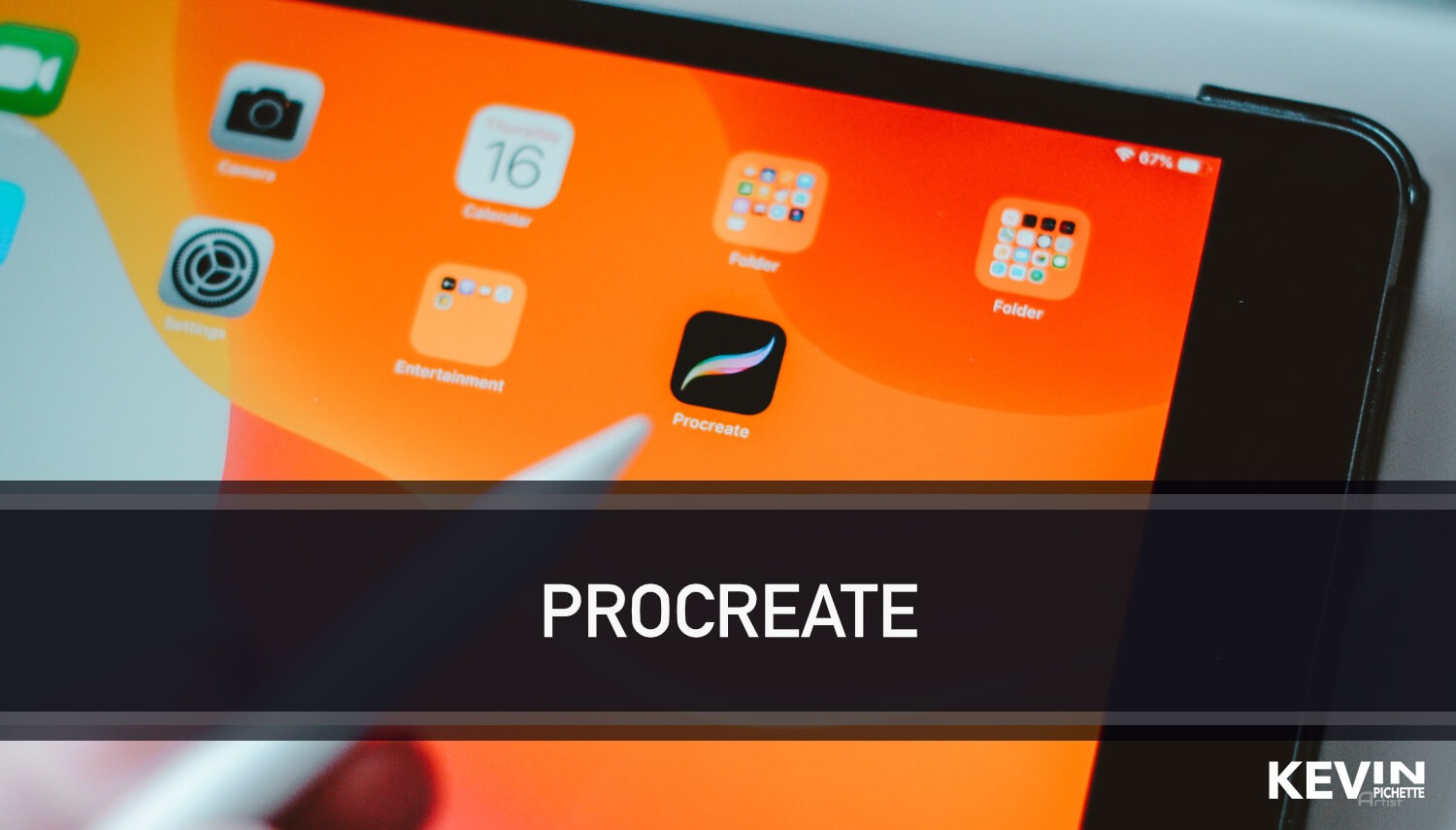 Drawing in Procreate on the iPad
Hi everyone! In this blog post, I'm going to share with you some tips and tricks for drawing in Procreate on the iPad. Procreate is a powerful and versatile app that lets you create amazing digital art with your fingers or a stylus. Whether you're a beginner or a pro, you'll find something useful in this post to improve your skills and have more fun with Procreate.
First, let's talk about the basics. Procreate has a simple and intuitive interface that gives you access to a variety of tools, such as brushes, layers, colors, shapes, and more. You can customize your brushes and create your own palettes to suit your style and preferences. You can also import and export your files in different formats, such as PNG, JPEG, PSD, and PDF.
One of the best features of Procreate is the ability to use gestures to perform actions quickly and easily. For example, you can tap with two fingers to undo, swipe with three fingers to access the copy and paste menu, or pinch to zoom in and out. You can also use the Apple Pencil to draw with pressure sensitivity and tilt support, which adds more realism and expression to your strokes.
Another great feature of Procreate is the time-lapse recording function, which automatically records your drawing process and lets you export it as a video. This is a fun way to share your work with others and see how you've improved over time. You can also use the animation assist function to create simple animations and GIFs with your drawings.
Now that we've covered the basics, let's move on to some more advanced tips and tricks for drawing in Procreate on the iPad. Here are some of my favorites:
Use clipping masks to add textures and effects to your layers without affecting the original image. Clipping masks are layers that clip to the layer below them and only show where there is content on that layer. To create a clipping mask, swipe right on a layer with two fingers and tap on the clipping mask icon.
Use alpha lock to lock the transparency of a layer and only paint on the pixels that are already there. This is useful for shading, coloring, or adding details to your drawings without going outside the lines. To activate alpha lock, swipe right on a layer with two fingers and tap on the alpha lock icon.
Use reference layers to fill in areas with color or patterns quickly and easily. Reference layers are layers that tell Procreate which areas to fill in when you use the color drop tool. To create a reference layer, swipe right on a layer with two fingers and tap on the reference icon.
Use quick shapes to draw perfect circles, squares, triangles, and other shapes with ease. To draw a quick shape, simply draw a rough shape with your finger or stylus and hold it until it snaps into place. You can then adjust the size, position, rotation, and curvature of the shape by dragging the handles.
Use quick menus to access your favorite tools and settings with a single tap. Quick menus are customizable menus that appear when you tap on the screen with your finger or stylus. You can assign up to eight actions to each quick menu, such as switching brushes, changing colors, toggling layers, etc. To enable quick menus, go to Settings > Prefs > Gesture Controls > Quick Menu.
These are just some of the tips and tricks for drawing in Procreate on the iPad that I wanted to share with you today. I hope you found them helpful and inspiring. If you have any questions or suggestions, feel free to leave a comment below. Thanks for reading!